Who We Are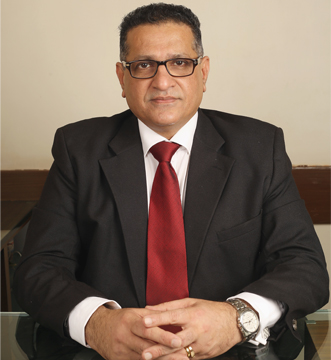 Die-Plast pvt. Ltd. Is a growing young company, based in the Industrial Township of Vasai, Thirty Miles from the heart of Mumbai City, the Financial Capital of India.
The Managing Director cum Founder, Mr. Ravi D Ganjawalla, established the company in the year 1990 in the then industrial zone within Mumbai city, but due to the limited production and office space as well as the ever-growing market specific challenges, relocated to Vasai in 2005.
The Ever Growing, Ever Evolving team around Mr. Ganjawalla is highly educated and extremely experienced, furthermore the team is motivated to accomplish projects that surpass their previously set records and set newer benchmarks for themselves as well as the Indian tooling industry.
Catering to a vast and ever increasing segment of the injection molding industry, Die-Plast Pvt. Ltd. Has carved a niche for itself as not just a mold manufacturer, but for providing turn-key solutions to the caps and closure industry, with durable, reliable and fully automatic high speed molds ready to be interfaced with robots and other post molding operations. With our presence in the global market, we further aim at increasing our reach and providing end-to-end solutions to the worldwide injection molding industry. In early 2014, we set yet another benchmark for ourselves by ingeniously designing and manufacturing a two-fold Pilot tool for Bi-Injection in Flip-top cap successfully using an auxiliary injection unit retrofitted atop our existing IMM.
In our R&D Department, new ideas successfully manifest into Pilot and furthermore into Commercial molds, research in improvement of potential is done, as well as realisation of special customer demands. We take up our customer service and tailor-made consulting on the highest priority basis. This is considered to be our leading principles in the company's philosophy.